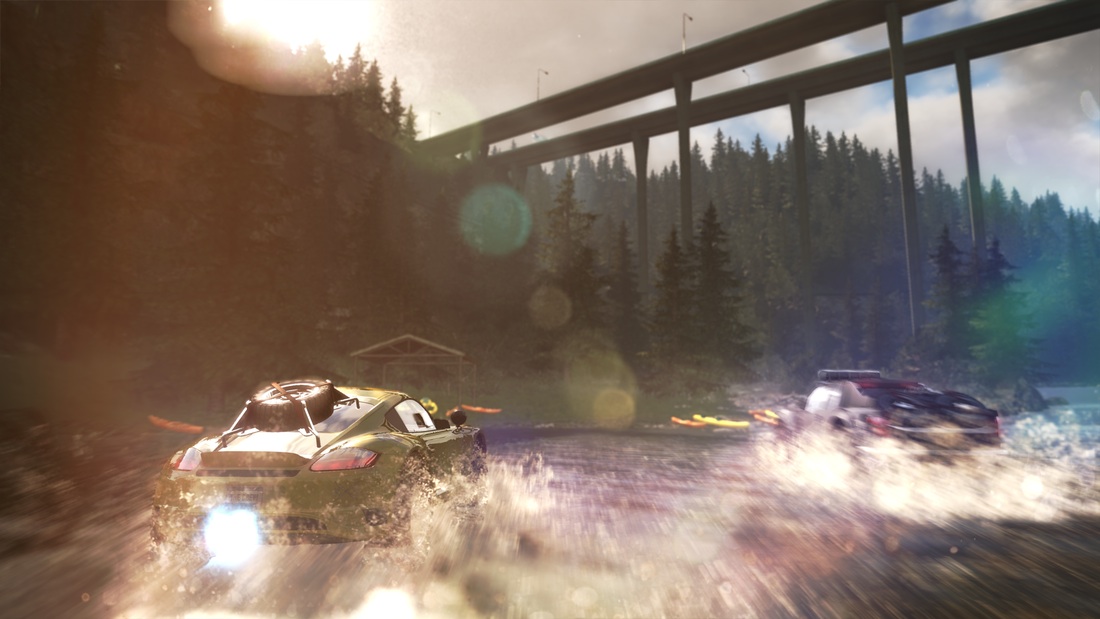 The Crew in particular sparked my interest, being something that seemed to be brand new for a driving game. I've seen racing games, like Gran Turismo. I've seen open world driving games like Need for Speed: Underground. But this is something new; this is something that is open world, racing, online and wholly new -- at least from my perspective. The Crew looks to be something interesting, something new and fascinating. I'm looking forward to testing this game out and seeing how exactly it will go down for someone like me who hasn't really enjoyed a racing game outside of Mario Kart since Gran Turismo 2 just because of the bog standard that they all seem to be to me.. When I bought Need for Speed: Underground 2, I expected it to be essentially the racing game version of The Fast and The Furious, well The Crew seems to be very much that with a bit of the newer films thrown in for extra action. You can cross roads, bridges, off-road it looks pretty awesome to be honest and I'm quite excited.
There was of course Assassin's Creed IV, which was a CG trailer this time around, not much to comment on that other than, well it's probably going to be a fun game, there's already been a lot of news on that. Much like Watch_Dogs, which as a game just looks to be phenomenal and really strong. We'll see how that all pans out, I want to play this game now. Maybe if there's some time after all the editing I'll be doing at E3 over the next few days, perhaps I'll get a chance. But the game looks freaking awesome and a very interesting look at how technology is evolving and integrating into our society in our daily lives in ways we often forget when we're screaming "damn computers" or "stupid piece-o-shit iPhone!"
Final Thoughts:
Overall a very solid conference, new IP's, old favourites, new ideas, real next gen stuff and not just the boring "oh yeah we've got better graphics" stuff we've seen so far, this is real next generation gameplay and ideas from The Crew's online open world racing/driving game to the weirdness of the Rabbid's fascinating idea of an interactive TV series. Hopefully it pans out but this was an incredibly good conference.
Rating:
9/10 - EXCELLENT